Carrollton Probate Lawyers
Will Contests, Inheritance Disputes, & Litigation
Yes, our lawyers service many Carrollton clients. Estates, trusts, probate and other issues involving inheritance and property are necessarily complicated. Unfortunately, sometimes there is a potential for disputes or even litigation. You may need an attorney to clarify and protect your rights.
dallasprobateattorneys.com brings together a team of highly motivated attorneys. Our process begins with an initial consultation where we learn about you and your needs, the facts of any potential litigation or work task, and then provide some initial legal advice.
Our goals are to protect your rights under Texas law and work fervently to be the best lawyers for you and your needs.
You Have Rights.
We Enforce Them.
Use the links below to explore the key areas of our practice:
You Have Rights. We Enforce Them.
Daily, our lawyers counsel with and guide executors, trustees, beneficiaries, heirs, surviving spouses and children through the process of estates, trust, wills, and probate under Texas law. We proudly serve Carrollton, Texas, as probate dispute, trust or estate litigation or what is commonly called a "Carrollton will contest attorney."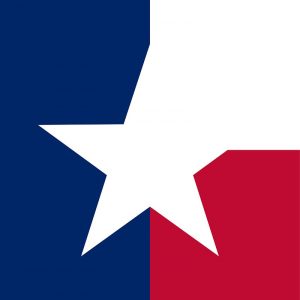 Our goal for our Carrollton clients is to identify the legal process under Texas Law that is the best fit for the situation, identify the rights, interests and goals of the client and pass along our decades of experience in trust, estate and probate matters to pursue the client's objectives as efficiently as possible.
Carrollton PROBATE ATTORNEYS: CONSULTATION

The facts of any situation are unique. So are your personal needs and interests. Then, there is the complexity of the law in Texas. While reading a website and doing Internet research is a good first step, none of this can substitute for a strong, working relationship with a motivated attorney. Is our legal team right for you? The best way to find out is to schedule a consultation. A lawyer will review the facts of your situation against the laws of Texas and then give advice on the best course of action. We offer convenient phone appointments so whether you are in or near Carrollton, Texas, it's easy to speak with an attorney.
FACTOID: Carrollton TEXAS
Carrollton was part of a colony grant initially settled in 1842 and established as an exclusively agricultural community. By 1885, Carrollton had cotton gins, flour mills, a school, and two churches serving its population of 150. When the Cotton Belt rail line crossed the Katy rail line at Carrollton in 1888, the town developed as a shipping center for livestock, grain, cotton, and cottonseed. The city was incorporated in 1913 and about that same time, Carrollton's gravel industry was gaining a foothold. By the 1940's, Carrollton was known for grain, gravel, and bricks.
Things to Do in Carrollton
You will never run out of things to do in Carrollton, Texas. The Cavanaugh Flight Museum offers rides over North Dallas in several distinctive warbird aircraft, including a vintage biplane and a WWII era P51 Mustang. The Legoland Discovery Center in nearby Grapevine, Texas allows families to play with Legos, go on a laser ride, and attend model-building seminars. Downtown Carrollton features shops, restaurants, and some great architecture from the 1920's. The Sandy Lake Amusement Park offers plenty of shade, reasonable prices, and fun amusement rides. You can bring a picnic and even your own grills, chairs and coolers. The annual Festival at the Switchyard turns Carrollton into a live music festival.
Source: https://www.atlasvanlines.com/movers/carrollton-tx/city-guide