Grand Prairie Probate Lawyers
Will Contests, Inheritance Disputes, & Litigation
Yes, our lawyers service many Grand Prairie clients. Estates, trusts, probate and other issues involving inheritance and property are necessarily complicated. Unfortunately, sometimes there is a potential for disputes or even litigation. You may need an attorney to clarify and protect your rights.
dallasprobateattorneys.com brings together a team of highly motivated attorneys. Our process begins with an initial consultation where we learn about you and your needs, the facts of any potential litigation or work task, and then provide some initial legal advice.
Our goals are to protect your rights under Texas law and work fervently to be the best lawyers for you and your needs.
You Have Rights.
We Enforce Them.
Use the links below to explore the key areas of our practice:
You Have Rights. We Enforce Them.
Daily, our lawyers counsel with and guide executors, trustees, beneficiaries, heirs, surviving spouses and children through the process of estates, trust, wills, and probate under Texas law. We proudly serve Grand Prairie, Texas, as probate dispute, trust or estate litigation or what is commonly called a "Grand Prairie will contest attorney."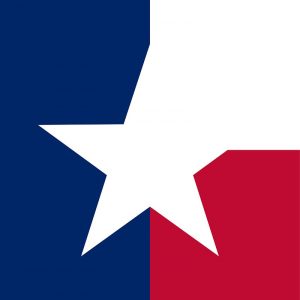 Our goal for our Grand Prairie clients is to identify the legal process under Texas Law that is the best fit for the situation, identify the rights, interests and goals of the client and pass along our decades of experience in trust, estate and probate matters to pursue the client's objectives as efficiently as possible.
Grand Prairie PROBATE ATTORNEYS: CONSULTATION

The facts of any situation are unique. So are your personal needs and interests. Then, there is the complexity of the law in Texas. While reading a website and doing Internet research is a good first step, none of this can substitute for a strong, working relationship with a motivated attorney. Is our legal team right for you? The best way to find out is to schedule a consultation. A lawyer will review the facts of your situation against the laws of Texas and then give advice on the best course of action. We offer convenient phone appointments so whether you are in or near Grand Prairie, Texas, it's easy to speak with an attorney.
FACTOID: Grand Prairie TEXAS
Grand Prairie, one of the best cities in Texas according to Money magazine (2008). If you're on a road trip and looking for places to visit in Texas, or planning a Texas-sized family vacation, Grand Prairie has something for you.
When it comes to family-friendly fun, Grand Prairie, Texas, is a top-ranked destination and one of the best places to travel with family. If you're wondering about where to find fun things to do in the Dallas, we know where to look. In Grand Prairie, you'll discover the best in Texas tourist attractions, sporting events, arts and music, nightlife, and shopping – all in one place.
Conveniently located just minutes from DFW International Airport, Grand Prairie offers easy access to both Dallas and Fort Worth. Stay in one of many Grand Prairie hotels, and you're just a few minutes' drive from dozens of Dallas tourist attractions
Source: https://www.visitgrandprairietx.com/about-grand-prairie