DallasProbateAttorneys.com Announces Post on Remedies Against an Undutiful Fiduciary under Texas Law
Lee McDonald
DallasProbateAttorneys.com brings together a team of highly motivated probate, trust, and estate dispute attorneys in Dallas, is proud to announce a new post to its website entitled, "Righteous Remedies Against An Undutiful Fiduciary." The post overviews the responsibilities of a fiduciary to a principal.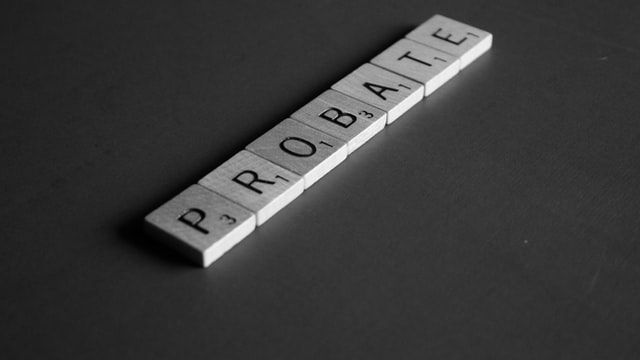 "Our website relaunch has helped our team reach persons in Dallas, Texas, who are possibly facing inheritance dispute issues," explained Elliott Burdette, managing director of DallasProbateAttorneys.com. "Our latest post takes the topic of 'fiduciary duty' and dives into it in such a way so that a lay person can educate themselves on these issues. Anyone facing an inheritance dispute in Texas, whether in Dallas, Plano, McKinney or elsewhere here in North Texas, is encouraged to read the blog post."
Interested persons can read the post at https://dallasprobateattorneys.com/blog/righteous/. The post explains as follows. Fiduciary relationships include formal relationships such as executor or administrator and beneficiary, trustee and beneficiary, attorney and client, partners, and joint venturers. It also can include certain informal relationships "where one party trusts in and relies upon another." A fiduciary owes its principal the duties of loyalty and good faith, strict integrity, and fair and honest dealing. The term "fiduciary" thus refers to integrity and fidelity. When a fiduciary relationship is created, the fiduciary consents to honor and comply with these high standards. A violation of these high duties owed by the fiduciary to his principal thus in a very real sense constitutes a betrayal. The post should not be construed as legal advice; indeed, interested persons are encouraged to not only read the post but reach out to an attorney for a consultation as only a trained attorney can evaluate the facts of an inheritance dispute and the laws in Texas and assist in the decision-making process.
WILL CONTEST ATTORNEYS AND THE NEED FOR A CONSULTATION
Here is background on this announcement. Many Dallas, Texas, residents and non-residents may confront the issue of a "will contest" (https://dallasprobateattorneys.com/practice-areas/will-contests/). In many families, partners marry and remarry and end up, for example, with children and spouses from different relationships across their life. Then when a person passes away, they may not leave a clear will. The heirs may feel that they are not being treated fairly and the situation vis-a-vis the will or other trust, estate, or probate documentation may be ambiguous. In these situations, persons are urged to reach out to an attorney who works in the area of "will contests" in the Dallas, Texas, area. Reading the new blog post is one step at self-education, but the best course of action is to reach out to an attorney for a consultation.
ABOUT DALLASPROBATEATTORNEYS.COM
DallasProbateAttorneys.com brings together a team of driven attorneys in the Dallas Texas area, the members of which have decades of experience and top academic and professional credentials. Individuals looking for an attorney to contest a will in Texas, persons who face complex trust, estate, inheritance or guardianship disputes or even litigation, or perhaps are confronting a potential trust or estate lawsuit and need a team of seasoned probate lawyers, should visit the website.